The standard extruded profiles include profiles with circular, square, rectangular cross-sections, rubber foils, plates, and variously shaped profiles. They are most commonly made from NBR (Butadiene Acrylonitrile Rubber), SBR (styrene-butadiene rubber), NR (natural rubber), EPDM (ethylene-propylene diene rubber) or MVQ (silicone rubber) Custom production of sealing profiles according to the customer's drawings can be done.
O-ring cord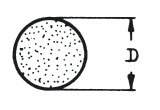 This is one of the most common extruded profiles. We normally have "cords" made of NBR 70 and MVQ 60. We can also provide metrage from FKM and EPDM. Microporous rubber is also available. Microporous profiles are also available with fiber inside to maintain precise lengths.
Square and rectangular cross-sections profiles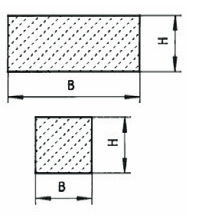 Like circular profiles, these are also commonly available. Made of SBR, NBR, EPDM, MVQ. We can offer both compact homogeneous rubber and microporous rubber.
Self-adhesive seal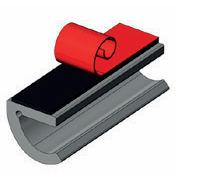 Self-adhesive seals are made of microporous rubber, especially EPDM or NR. They are used for sealing, cushioning and insulation. The surface is porous and the water absorption is low. One side of the seal is then provided with an adhesive layer.
Available are fiber-free (reinforcement) options as well as with fiber. The thread ensures that the seal does not extend to the sides and retains its shape to prevent excessive expansion of the sealing surface. The seals are delivered cut in certain lengths or in 10-meter rolls.
INDUSTRIAL FLOORS
Many injuries in factories happen because of slipping or falling. A significant proportion of these accidents is based on insufficient prevention. It is important not only to prevent the man from slipping on the floor, but also the slipping of tools from shelves, the movement of objects in drawers or other storage areas. Rubber flooring prevents this.
They are usually used:
• on shelves
• in drawers
• on work surfaces
• on loading surfaces
• on ladders
• on stairs, etc.
Industrial floors are supplied with anti-slip surface in the form of small grooves, drops, diamond or coin patterns, etc. Non-slip flooring is available in rolls. The material is well cut and, as required, can also be supplied with an adhesive layer.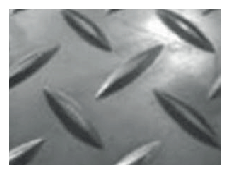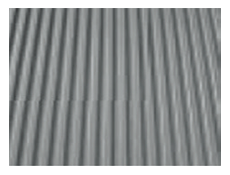 RUBBER FOILES AND SHEETS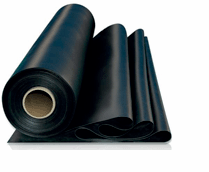 It is a packing in rolls of 1.2m x 10m or 1.2m x 5m. The foils are especially designed for further processing (to cut out different seals). sheets are thicker foils already cut at certain lengths. Rubber sheets can be supplied either reinforced with or without fiber. Made from different materials:
SBR – very wide application area due to good physical-mechanical properties and good resistance to mechanical stress.
NBR – NBR material sheets are well resistant to oils and gasoline. However, they have limited resistance to ozone.
EPDM – This material is very resistant to natural aging, weathering, ozone and inorganic acids. However, it has a worse oil resistance. Microporous EPDM foils are also available.
MVQ – The main advantage of silicone rubber is its use in the food industry. It has high flexibility even at low temperatures, it is resistant to higher temperatures and some chemicals. It is resistant to UV radiation, ozone, atmospheric influences and aging. MVQ does not color and is bacteriologically indistinct, it does not affect the taste and smell of the medium it is in contact with. It is also non-stick to adhesives and has excellent anti-adhesive properties.
FPM – Rubber for special use. It is resistant to most aggressive chemicals, aliphatic and aromatic hydrocarbons, synthetic and mineral oils, biodiesel, solar rays and ozone.
Edges PROTECTION PROFILES
Edge protection is used wherever the edges of the walls must be rounded or covered. In addition to protection, they also have a decorative function. The seal is U-shaped. It is made of a metal or polyamide skeleton and a soft PVC surface and a microporous EPDM. These materials are associated with vulcanization. No additional tools or adhesives are required for the assembly, and the seal is simply pressed against the edges by hand. Various shapes and types of seals are available. Seals can also be supplied according to the customer's drawings. These profiles are supplied in metrage or already joined into a circle. Corner parts are also available.
PROFILES FOR GLASS CONNECTION
They are therefore used to join two glass sheets. Made mainly of EPDM material, NBR seals available upon request. EPDM material has excellent resistance to weathering and ozone. NBR material is then resistant to oils. The seals are produced in a metrage or as a circle or a vulcanised frame. Again, seal can be provided according to the customer's drawing.
WINDOW SEALING
This seal is used to seal the windows, especially their moving parts. Made mainly of EPDM material, due to its good resistance to weathering and ozone. They are available with or without a steel insert. Seals are also provided in some parts with anti-slip material. Supplied cut in required lengths, glued or vulcanized to the shape of a circle or frames.
OTHER PROFILES IN METRage
Apart from the above-mentioned rubber seals, other profiles in metrage can also be supplied. However, it is important to provide drawing documentation. For example, V-rings, cuffs, wiper rings, x-rings, trapezoidal profiles, etc. are available. The most commonly available material for making such seals is silicone. It is supplied in hardness from 40 Shore. It is also suitable for food industry. Available in white or transparent color. However, seals from NBR, EPDM, etc. can also be obtained.